AATCSC Product Offerings
.
AAT began life as an engineering firm and as a service-only organization.
For the first two decades of our existence, we did not sell things - we provided engineering and product support services to electronic and communications systems sold by others.
While today we are pleased to offer products of many leading manufacturers, we remain mindful of our roots. We will not sell anything unless we feel comfortable with the product and with our relationship with the manufacturer.
.
Communications Recording Systems
AATCSC is pleased to service the legacy products of Dynamic Instruments, Inc.
AATCSC supports legacy systems manufactured by Magnasync Corporation.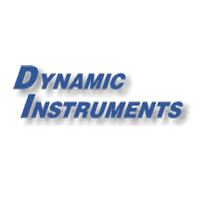 AATCSC "AATCOMM" Products
AATCSC manufactures the AATCOMM TCRS tactical communications recording system - a complete tactical/mobile communications recording system typically installed in command vehicles used to capture communications and data missed by conventional radio communications dispatch recording systems.
AATCOMM URSAI - Universal Radio Speaker Amplifier Interface - used to permit multiple power speakers to be added to public safety vehicle radio communications systems while maintaining independent volume level control.
AATCOMM PBS-1 - Passenger Briefing System - employed aboard passenger carrying vessels - provides stored public address messages with "live" over-ride from the bridge.
Click on the links below for further information:
Need a hardware or software interface?
.
.
Security System Products
AATCSC personnel are licensed by the New York Department of State to install security systems. Our focus is on sales and service of video surveillance and access control systems. AATCSC technicians are factory trained by such market leaders as Bosch and Pelco.
For information, please contact Leon Cackowski:
.
SCADA - Data Acquisition and Control
Marine Communications and Navigation Systems
Beginning with the Staten Island Ferry in the 1950s and branching into marine towing and transportation - tug & barge as well as deep-draft vessels - AATCSC has served the needs of the marine industry. For more information, contact Tim Donovan:
Click on the image below for further information: